shrimp Feed Machine
Shrimp feed machine is used to process shrimp feed of different types, different growth stages, different raw material formulas, and different sizes. The core equipment is shrimp feed pellet machine, shrimp feed extruder, auxiliary equipment includes superfine powder, mixer, spraying machine, planar sieve, cooling machine, screening machine, packing scale, etc.
Both in China and Asian traditional markets , or in emerging markets in Latin America and Africa, RICHI has extensive experience in aquatic shrimp feed production lines and factory construction solutions.
Featured Projects:2T/H Shrimp Feed Mill In Indonesia, 1.5-2T/H Shrimp Fish Plant In Iran, 10T/H Shrimp Feed Factory In China, etc.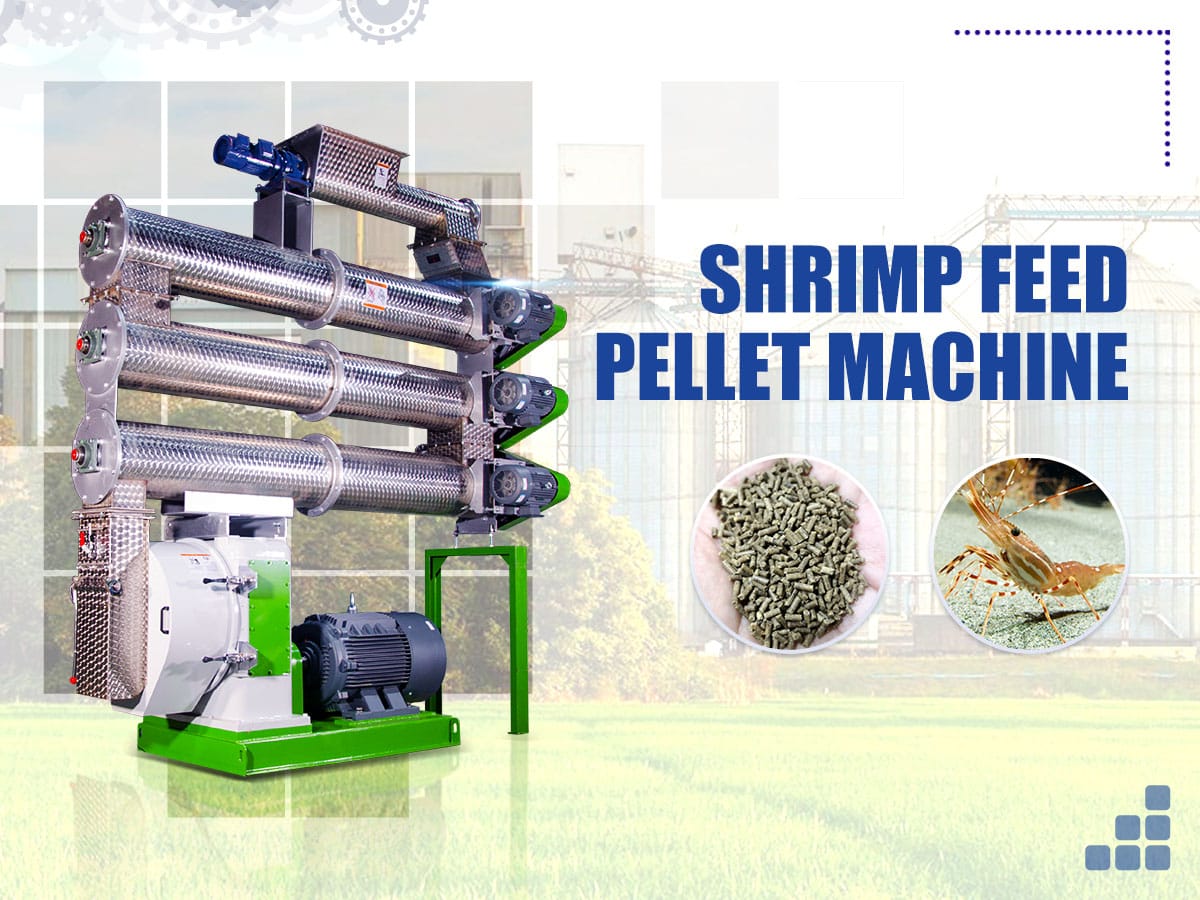 Products – core equipment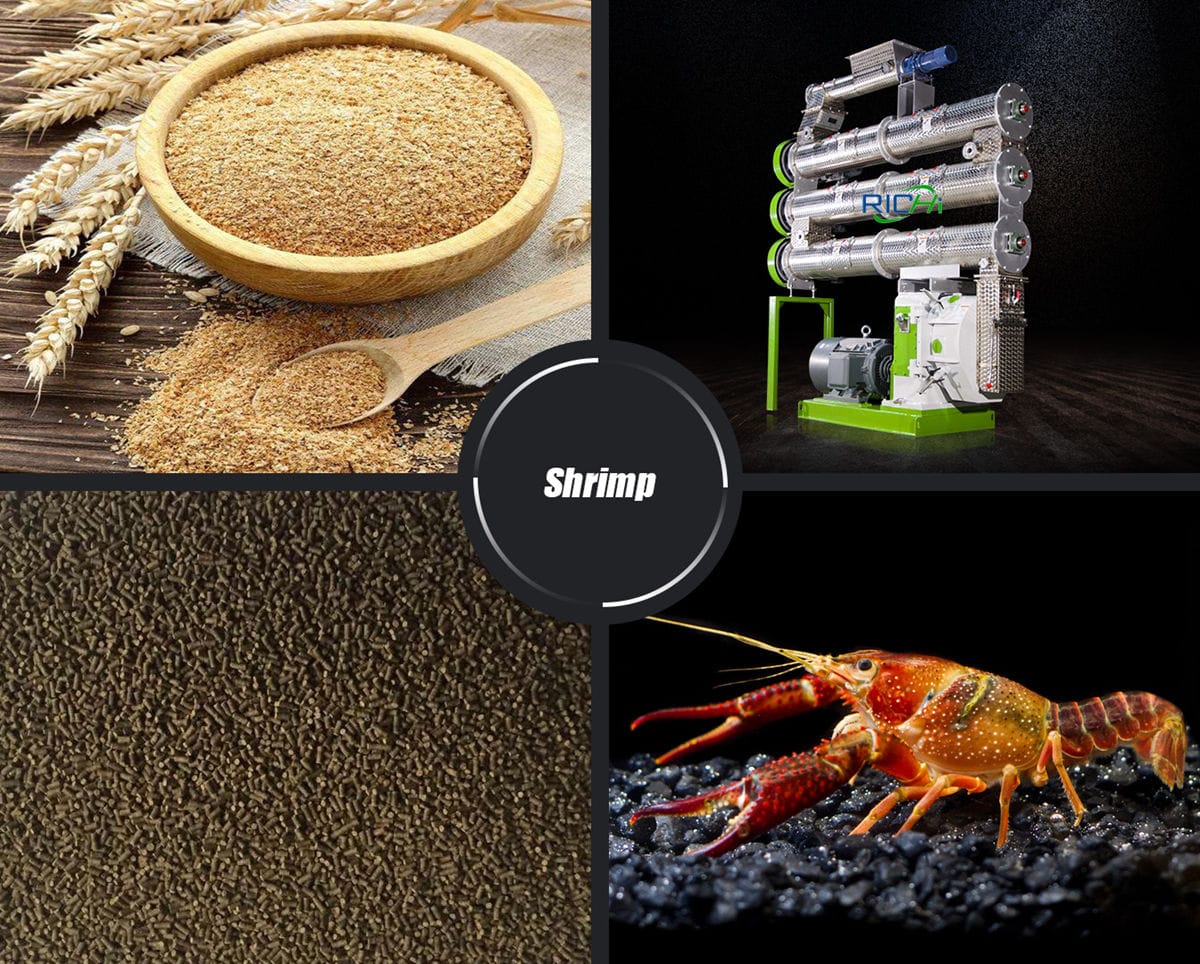 Shrimp feed pellet machine is used to produce both sinking and floating type shrimp feed. High output and long service time. The reverse opening structure and improved cutter make the cutting more convenient and improve the quality of feed incision. The improved feeding scraper divides material into two pressing areas, ensuring smooth discharging and stable operation. Requirements Before Entering Granulator: 95%≥80 mesh
Model: SZLH
Capacity (T/H): 0.1-6
Pellet Diameter (mm): 1.2-2.0
Equipped Conditioner: three layer
Ring Die Compression Ratio: 1:20—-1:25
Conditoning Temperature (℃) : 150
Pellet Length (mm): 1.8-4
Conditoning Time (s): 120-180
shrimp feed plant Solution
We design the shrimp feed machine you need and produces them specially for shrimp feed mills. We offer all-round turnkey solutions for aquatic prawn feed mills, from raw material intake to the packaging process.
Capacity:100kg/h – 40 t/h
Small Shrimp Feed Mill
1T/H Shrimp Feed Mill Plant
2T/H Shrimp Feed Line
3T/H Shrimp Feed Production Line
4T/H Shrimp Feed Processing Plant
5 T/H Prawn Feed Making Plant
…
40T/H Shrimp Feed Plant
products-Auxiliary equipment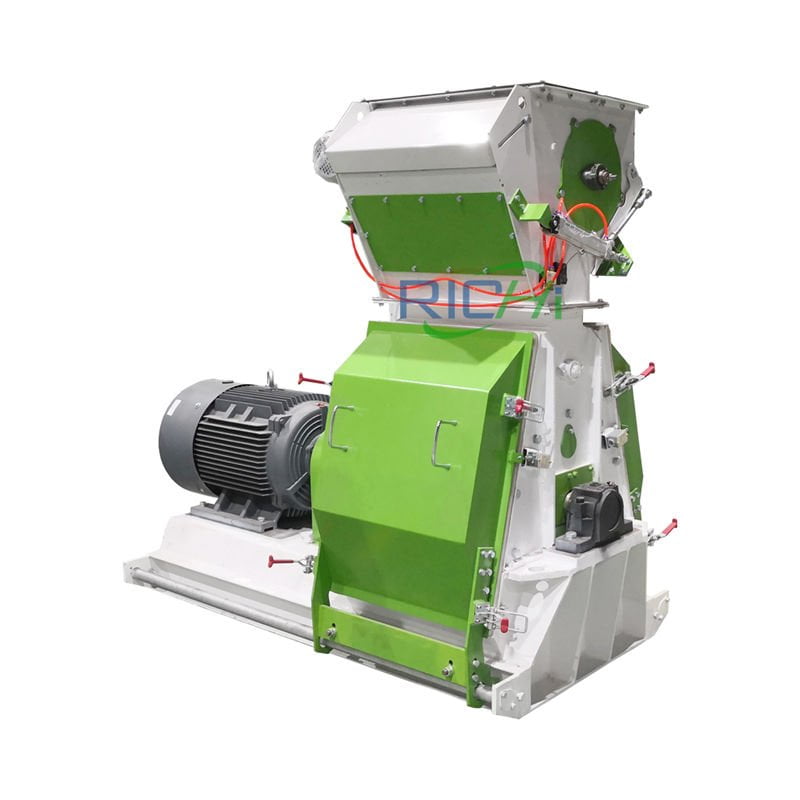 shrimp feed grinder
It can crush various granular feed materials, and is mainly used for coarse crushing of aquatic feed materials and crushing of various grain raw materials.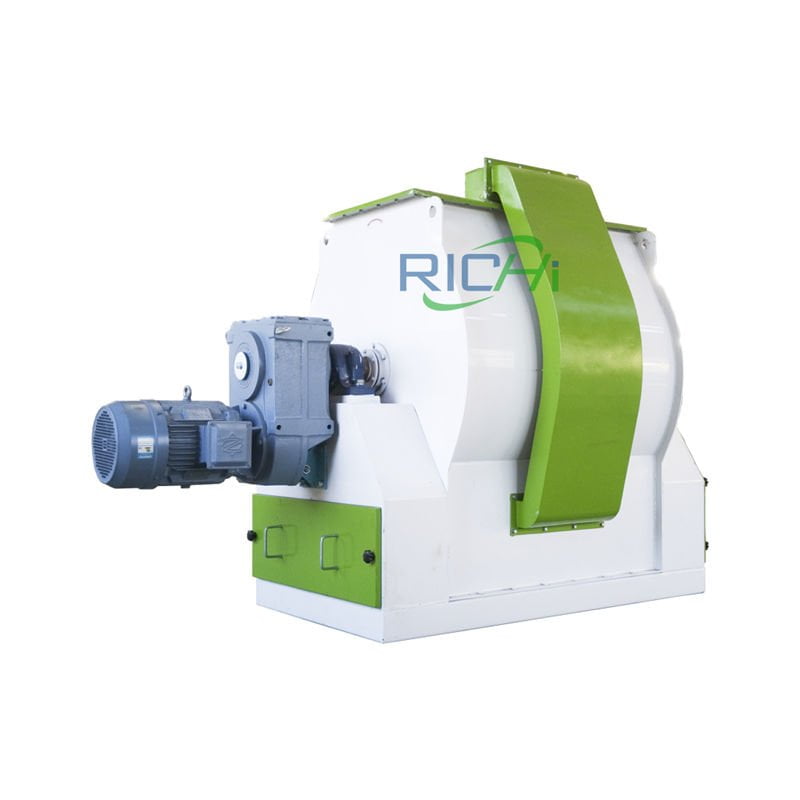 shrimp feed mixer
Suitable for mixing materials in various industries, and the effective volume of the machine is large; various liquids (such as: water, molasses, oil, etc.) can be added.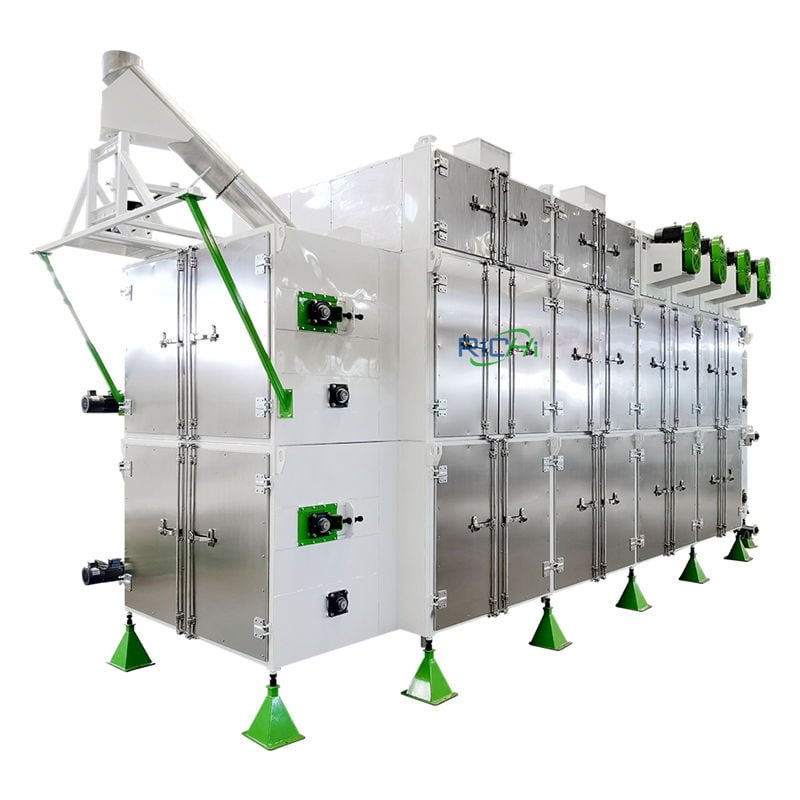 shrimp feed dryer
Wide application, suitable for drying various aquatic feeds, pets and food pellets. Three-layer belt configuration, long drying time and large output.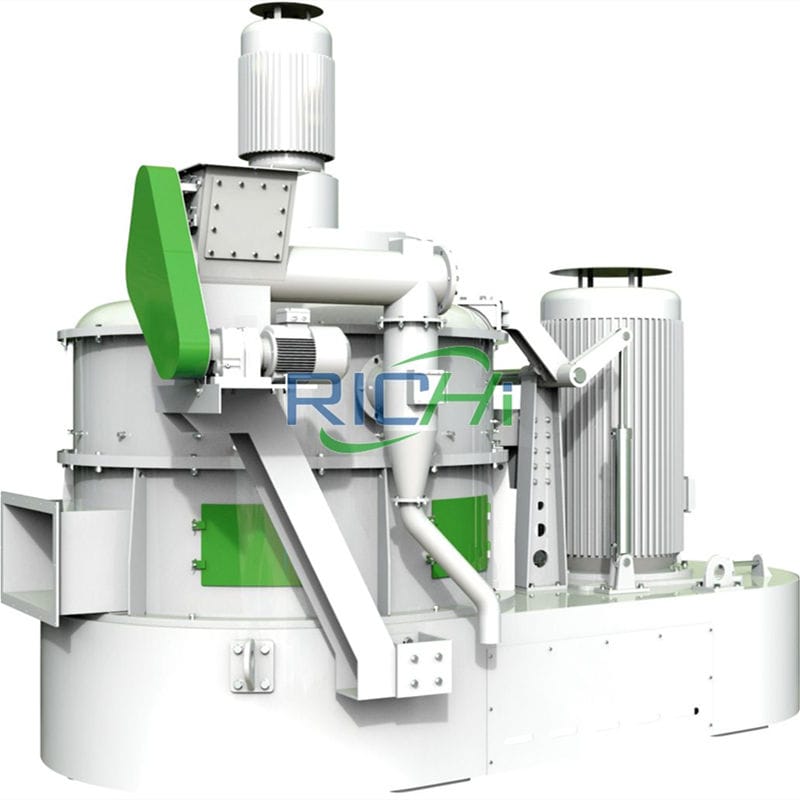 ultrafine grinder
Suitable for micro-pulverization of extruded fish feed, prawn feed, eel feed, turtle feed and raw materials for small animals in aqua feed factory.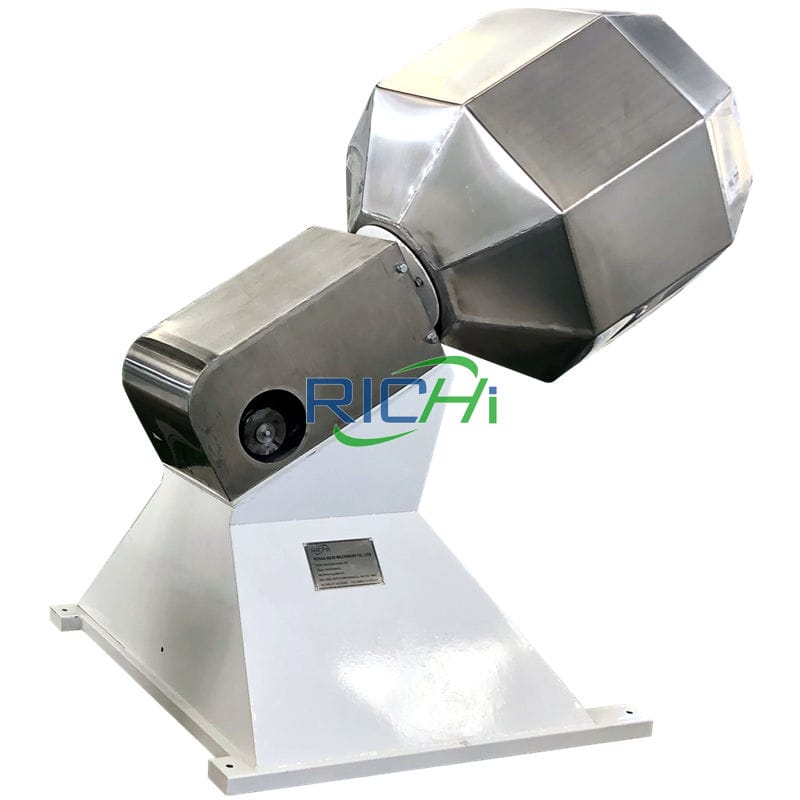 Spraying machine
Suitable for aquatic products and pet food production. It can meet the requirements of large spraying volume and relatively viscous liquid spraying.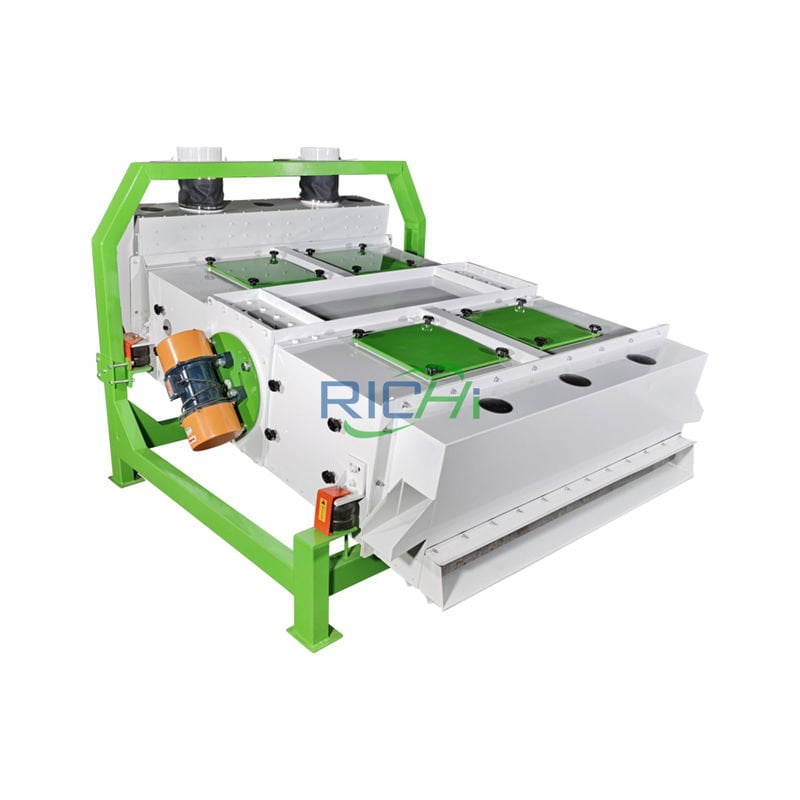 rotary screener
Used for screening of powder or pellet feed, initial cleaning of raw materials in feed mills, and classification of the intermediate products after secondary crushing.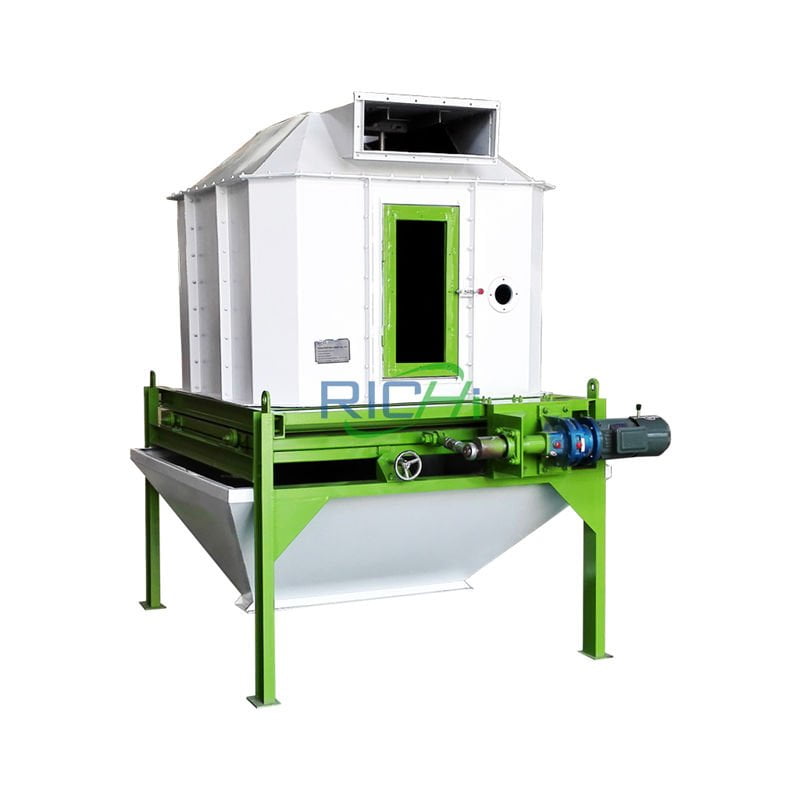 pellet cooler
It is suitable for cooling treatment of various materials, with good cooling uniformity and high operation reliability.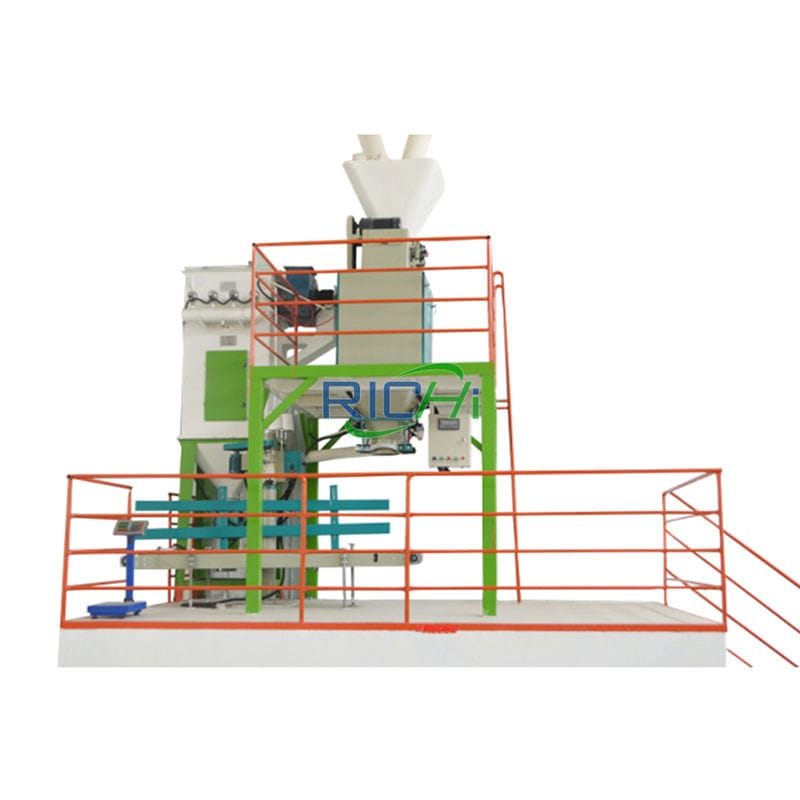 Packaging machine
It is suitable for packaging extruded/pellet/powder feed with various specifications of packaging forms.
Shrimp feed machine Cases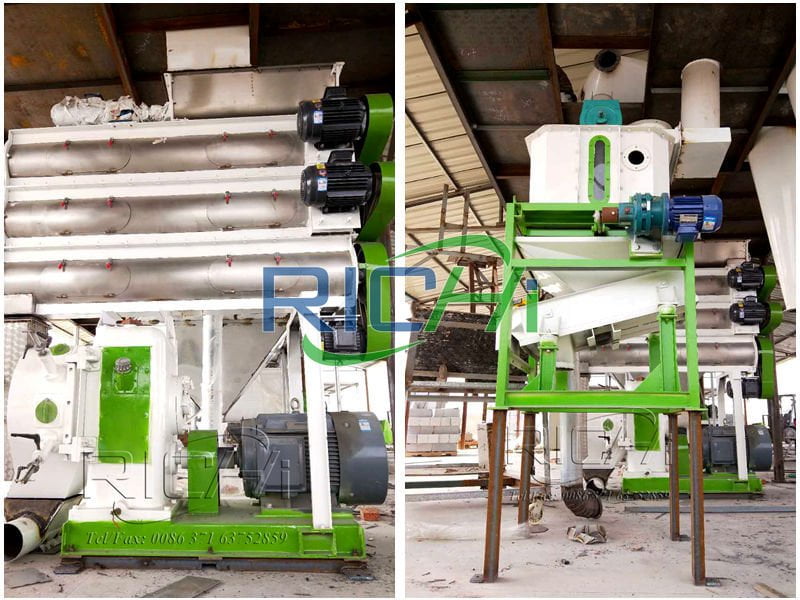 1.5-2T/H
1.5-2T/H Shrimp Fish Plant In Iran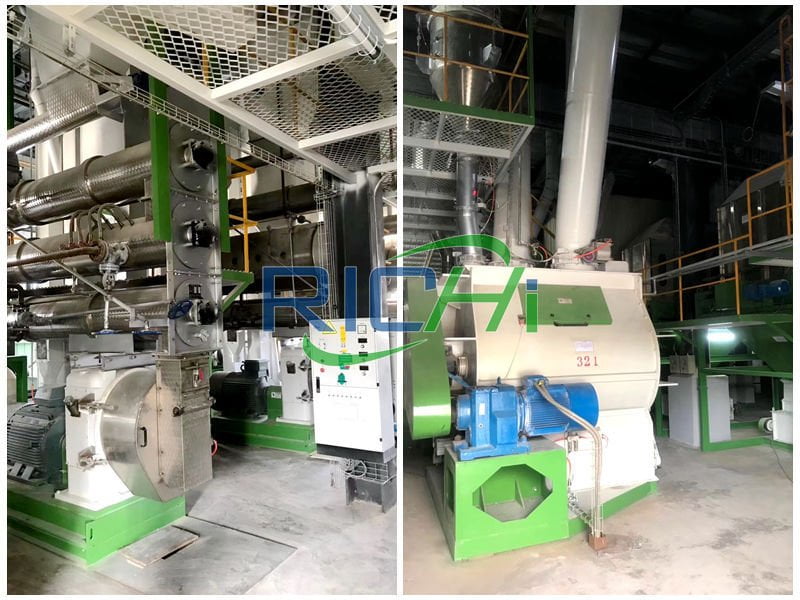 10T/H
10T/H Shrimp Feed Factory In China
WHY CHOOSE RICHI MACHINERY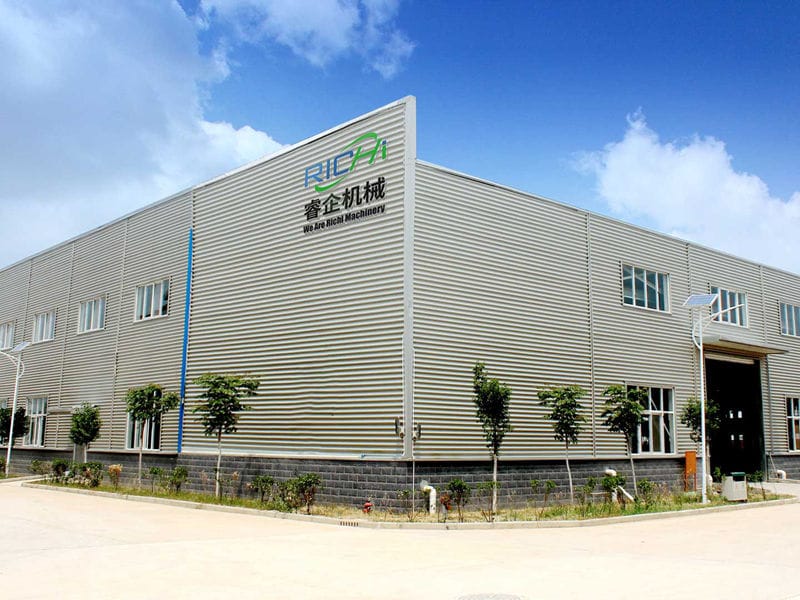 RICHI Profile
RICHI Strength
Richi Machinery is a professional aqua shrimp feed machine factory integrating scientific research and development, manufacturing, sales and service. In the past 30 years, RICHI has focused on the R&D, production and system performance improvement solutions of aquatic feed machinery such as fish feed extruders, fish feed pellet machine, shrimp feed pellet machine, pulverizers, dryers, and sprayers. So far, thousands of aquatic feed equipment have been newly installed for customers around the world, and more than 100 technical upgrades of aquatic feed production systems have been provided, built hundreds of new aquatic feed production lines.
certification
All RICHI products have passed ISO9001:2008 international quality system certification, EU CE certification and Customs Union CU-TR certification, successfully serving more than 200 aqua feed producers in more than 70 countries and regions around the world.

Customized Solution
RICHI Strength
In RICHI, every equipment and every pellet production line business plant can be customized. We will formulate multiple sets of pellet production process plans for comparative analysis according to the actual needs of customers, select a reasonable plan, and realize private customization. Our services run through all aspects of on-site terrain and environment survey, production line process design, raw material testing, cost requirement analysis, project investment budget, equipment installation and commissioning.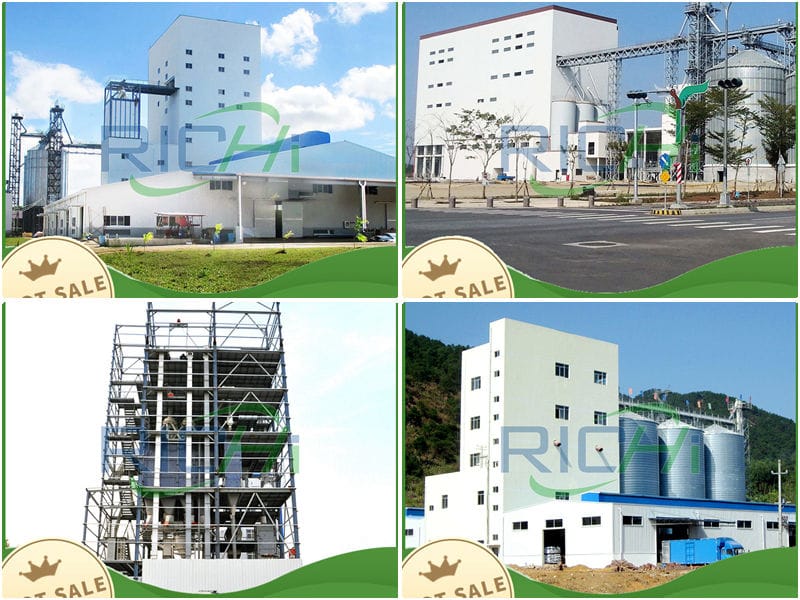 High standard manufacturing process
RICHI has an integrated manufacturing workshop, blanking workshop, gold processing workshop, paint workshop, and electronic control workshop. With superb production equipment, sophisticated production processes, precise production control, ingenious manufacturing, and attentive service, it continues to serve domestic and foreign customers.
Equipped with high-power and high-precision laser cutting machines, CNC bending machines, and CNC plate rolling machines, the newly introduced processing equipment such as cutting, folding, rolling, drilling, and sawing not only improves production efficiency and production capacity, but also greatly improves processing. precision.
Testing Service
RICHI Strength
As a provider of overall solutions for aqua feed machines, we can not only provide customers with testing machine services from a single unit to a complete system, but also obtain real data of finished feed products through quality inspection instruments, so as to understand the operation effect of the equipment more clearly. Experienced RICHI engineers will rationally adjust the equipment configuration according to the actual data obtained and according to the characteristics of raw materials and formulations, and provide you with scientific and reasonable equipment solutions, so that you can "select without worry".
Delivery And Installation
We follow the standardized delivery process: preparation order check-equipment factory quality inspection-packing list re-inspection-scientific packaging and transportation, ensure the safe and non-destructive delivery of equipment.
According to customer needs, RICHI installation engineers will guide the construction of site infrastructure, equipment installation and commissioning and trial operation of the entire production line throughout the process. When the relevant project indicators reach the design standards, the client will carry out the project acceptance.

After-Sales Service
RICHI Strength
We work closely with you and as partners, wherever you are in the world. Our support covers every area, from servicing and maintenance, to training and much more. We have built a team of nearly 100 technical engineers to solve a series of problems in the project from consultation, site survey, sample analysis to plan design, installation and commissioning, and maintenance. We provide comprehensive and systematic training for the technical staff of each customer to better serve the customer's project needs.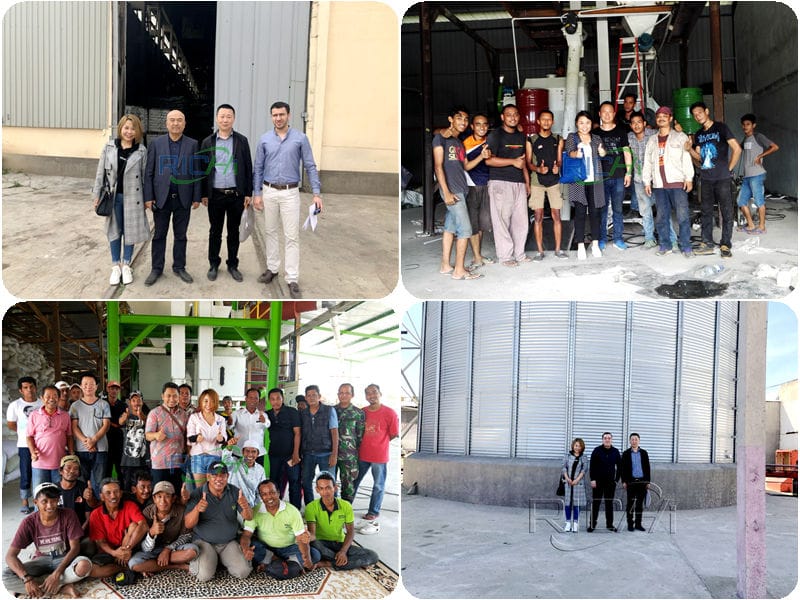 Accessories
The use of original parts of aqua feed machine is the key element to maintain high working efficiency and long service cycle of the product.
Our accessories adopt mature manufacturing technology, select high-quality materials, and go through strict quality checks and hard work. Stable chemical composition, good wear resistance, high strength, high temperature resistance, corrosion resistance, durable, can be called top grade.
We provide customers with a complete range of crushing and screening equipment accessories to ensure that each accessory can play its role in the operation of the aqua shrimp feed machines.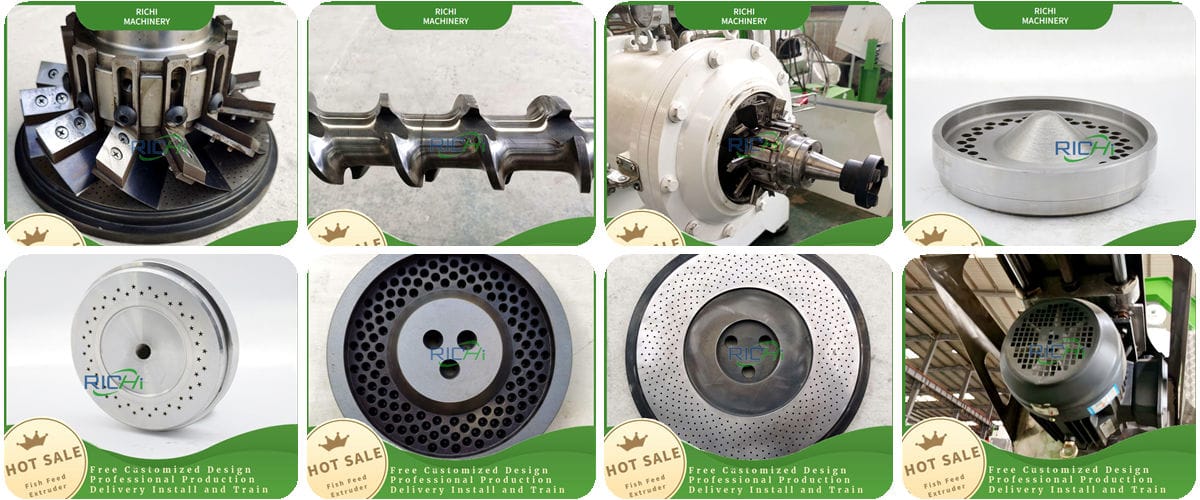 LEAVE YOUR NEEDS
Keeping in touch with us is an effective way to solve all your problems. If you have any needs or questions, please leave your contact information, then RICHI technical consultants will send design, quotation, videos to your mailbox. You can also contact us directly via WhatsApp: +86 13838389622