RICHI shrimp feed plant is an aquatic compound feed processing system, which can produce pelleted feed by pelleting process, and can also produce extruded feed by extruding process. With in-depth knowledge of each key process, we provide a compatible and advantageous solution, from raw material intake to finished feed bulk loading.
capacity: 100 kg/h—40 t/h
cost: 10,000 USD—3,000,000 USD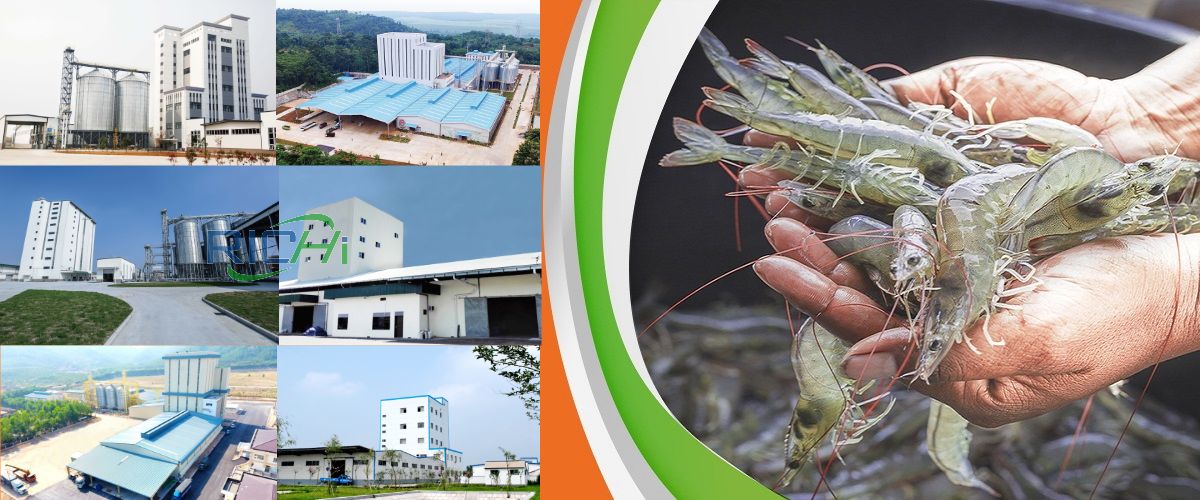 RICHI apply a 3D design program to simulate the shrimp feed production process flow, to reduce the time and money needed while manufacturing shrimp feed machines and shrimp feed machines installation.
Better and more efficient production
Minimizing operation cost
Maximizing energy efficiency
Environmental protection considerations
Our machinery and spare parts are produced with optimal design and conforming the accepted standards of safety and quality, providing premium quality and reliable products. Not only standard machinery, but RICHI also provides customizable shrimp feed production solutions for customers.
Types of Shrimp Feed Plants
Vannamei feed plant
skretting shrimp feed making plant
commercial shrimp feed production plant
shrimp larval feed mill
Grobest shrimp feed mill
waterbase shrimp feed plant
blanca prawn feed processing plant
shrimp hatchery feed plant
freshwater prawn feed mill
evergreen shrimp feed manufacturing plant
pearl prawn feed mill plant
…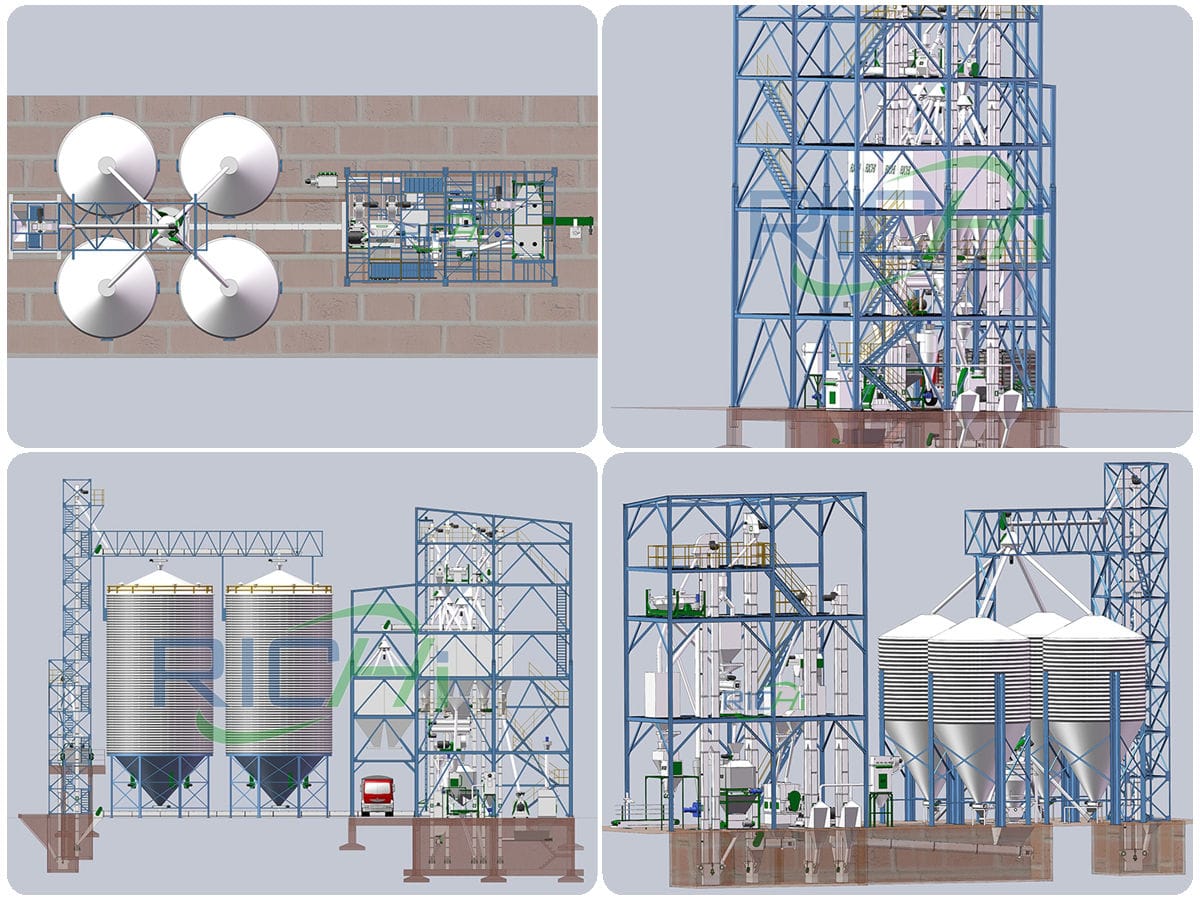 In addition to the single shrimp feed production line, we can also provide shrimp and other aquatic feed compound production lines, shrimp and livestock and poultry feed compound production lines.
Shrimp feed plant technology
Shrimp feed can be produced by two methods, pelleting process or extrusion process, depending on the dietary of the shrimp species. For the majority of the global markets, especially Asian markets, feed pelletizing solutions are still highly recommended.
RICHI also places a high level of importance on the advancement and innovation of our extrusion technology in order to meet the ever changing needs of extruded shrimp feed producers.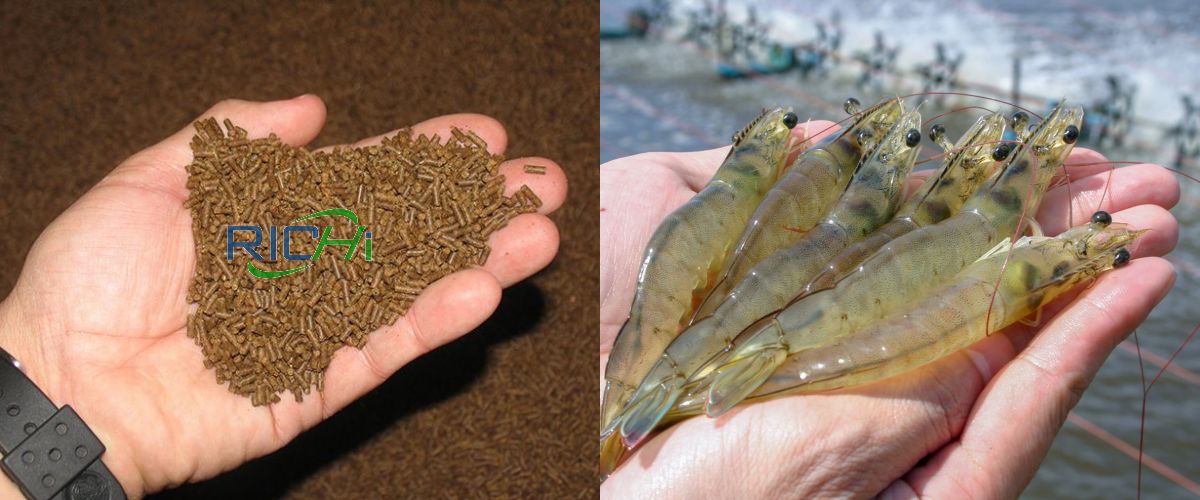 Pelleting Process (Standard)
Raw material receiving—raw material cleaning—first crushing—second crushing—first ingredient mixing—second crushing—second ingredient mixing—granulation—drying and cooling—crumbling – screening – liquid addition and spraying – packaging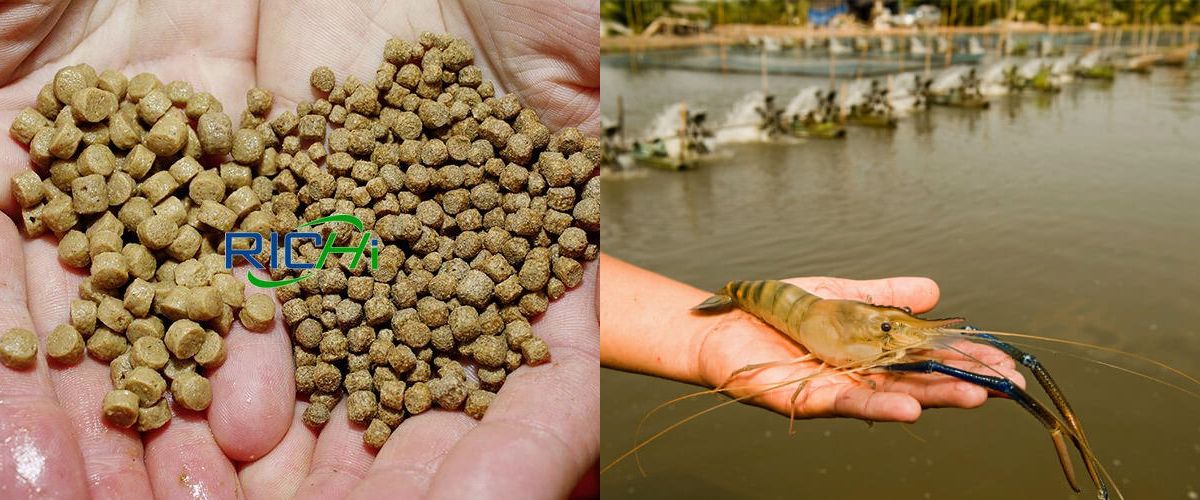 Extrusion Process (Standard)
Raw material receiving—raw material cleaning—the first crushing—the second crushing—the first ingredient mixing—the second crushing—the second ingredient mixing—expansion—drying and cooling—crumbling— -Sieving -Liquid addition and spraying -Packaging
All of our shrimp aquatic feed mill solutions are modular, and can be adjusted (increase or decrease sections) according to customer raw materials, formulas, and special process requirements to achieve efficient and high-quality shrimp feed processing technology.
Shrimp feed plant projects
Being a famous supplier worldwide of equipment for the feed industry with more than 30 years of experience, we are confident in our claim that Richi Machinery is able to supply the optimum technology solution for any possible need in shrimp feed plants.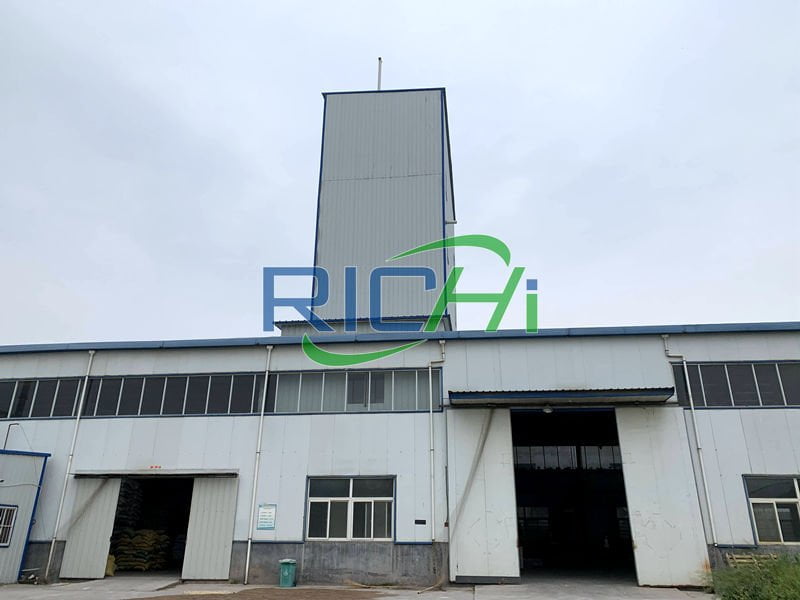 2T/H Shrimp Feed Mill In Indonesia
Transaction date: 2022.06.02
Transaction country: Indonesia
Transaction amount: $600,000
Production cycle: 60 days
Delivery cycle: by sea, 40 days
Installation period: 90 days
Container information: 7*40HQ +1*20FR+3*40HQ
Voltage: 380V, 50HZ, 3 phase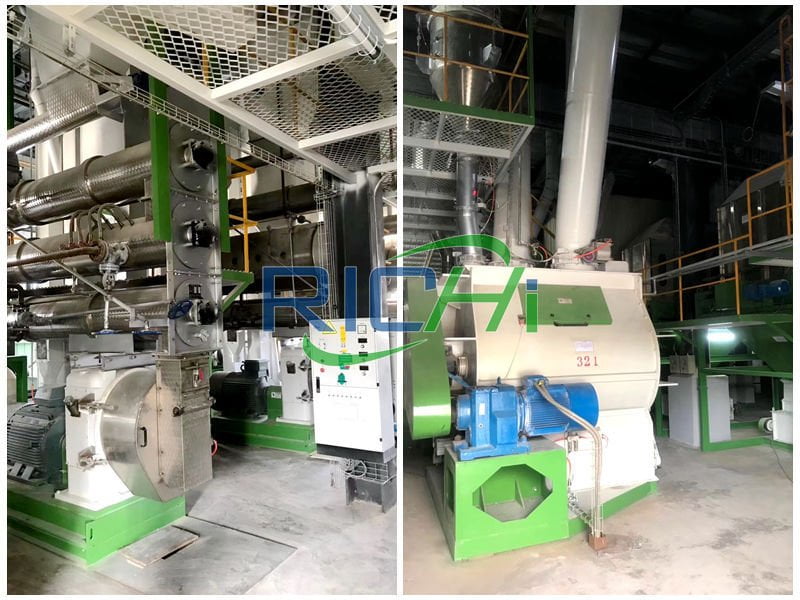 10T/H Shrimp Feed Processing Plant In China
Product type: Shrimp Feed, Extruded Fish Feed, Chicken And Duck Feed, Expanded Livestock And Poultry Feed, Pig Feed, Concentrated Feed, Premix
Working System: Two shifts a day, 8 hours per shift
Project investment: $1.8 million
Workshop area: 33367.96m²
Production cycle: 90 days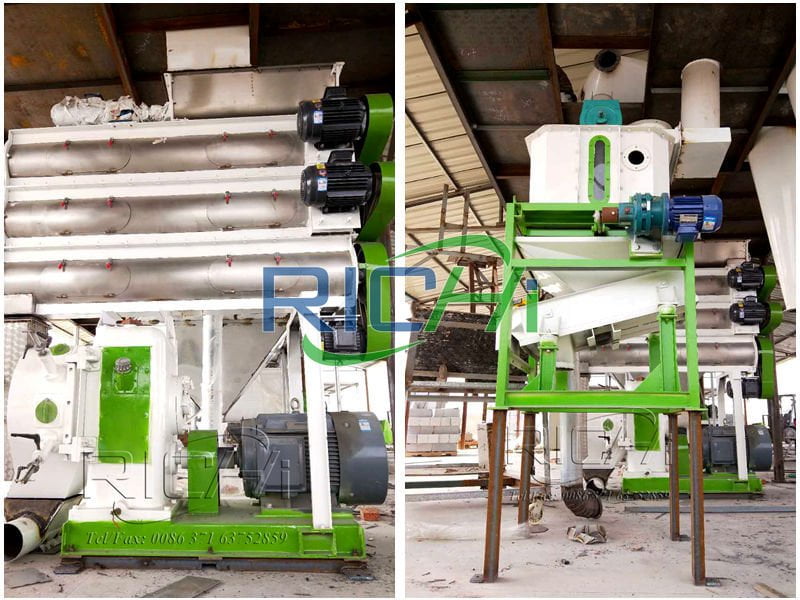 1.5-2T/H Shrimp Feed Pelleting Plant In Iran
Type: 1.5-2t/h extruded floating fish food processing line & 5-6t/h animal pet poultry livestock shrimp and sinking fish food production combined project
Shrimp feed line price: $330,000
Production cycle: 60 days
Delivery time: by sea, 40 days
Installation period: 90 days
Project voltage: 380V/50HZ/3P
"With RICHI MACHINERY, I am comfortable knowing there is someone covering my back, someone responsive, who will return my calls to work on challenges when they are presented. But the biggest reason we chose Richi Machinery is that they are a good group of people who are always so easy to work with, and together, we are a team."
—— Customer of 2T/H Shrimp Feed Mill In Indonesia
Main machines in shrimp feed plant construction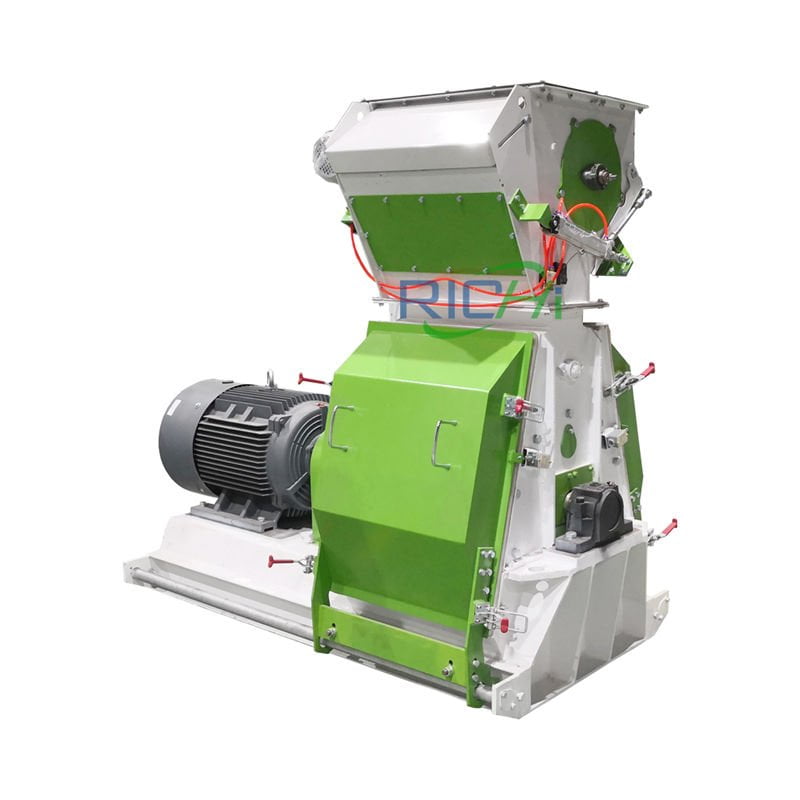 Shrimp Feed Grinder
Grinding is an essential operation which affects both pellet quality as well as the digestibility.
| | |
| --- | --- |
| Capacity | 3-25T/H |
| Power | 30-160KW |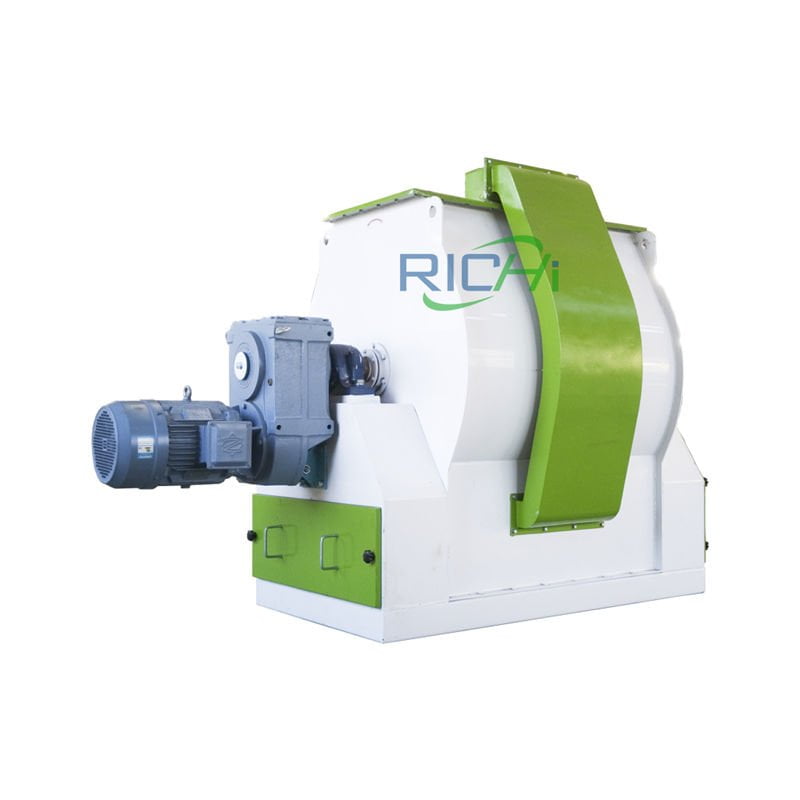 Shrimp Feed Mixer
Shrimp feed mixer is applied to achieve a high homogenous mixture for more uniform grinding.
| | |
| --- | --- |
| Capacity | 250-2000KG |
| Power | 4-55KW |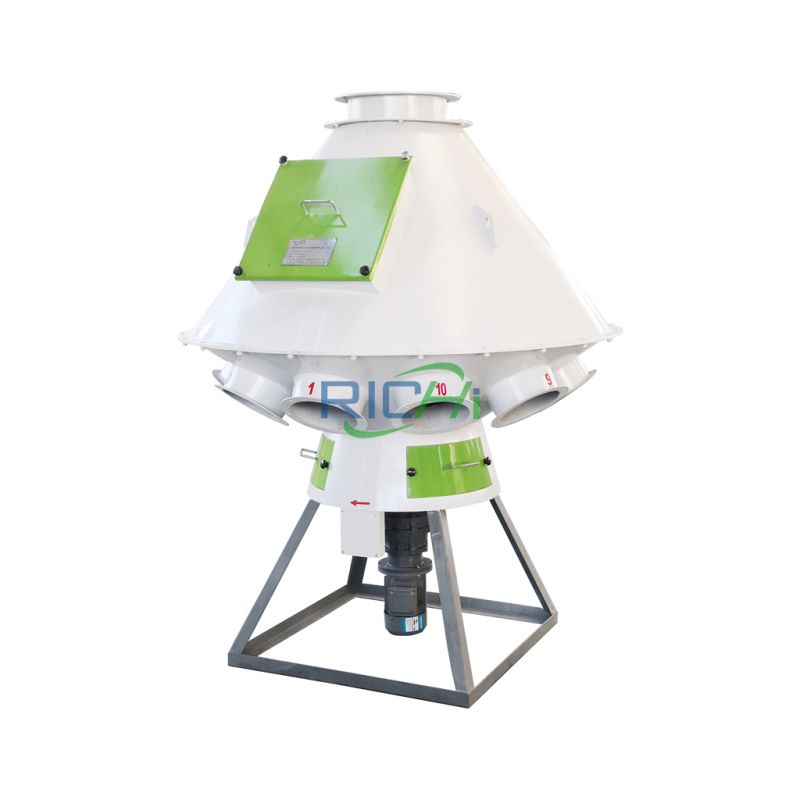 Rotary Distributor
Precise harmonization of components demands a high level of dosing and weighing accuracy.
| | |
| --- | --- |
| Capacity | 30-60T/H |
| Power | 0.55KW |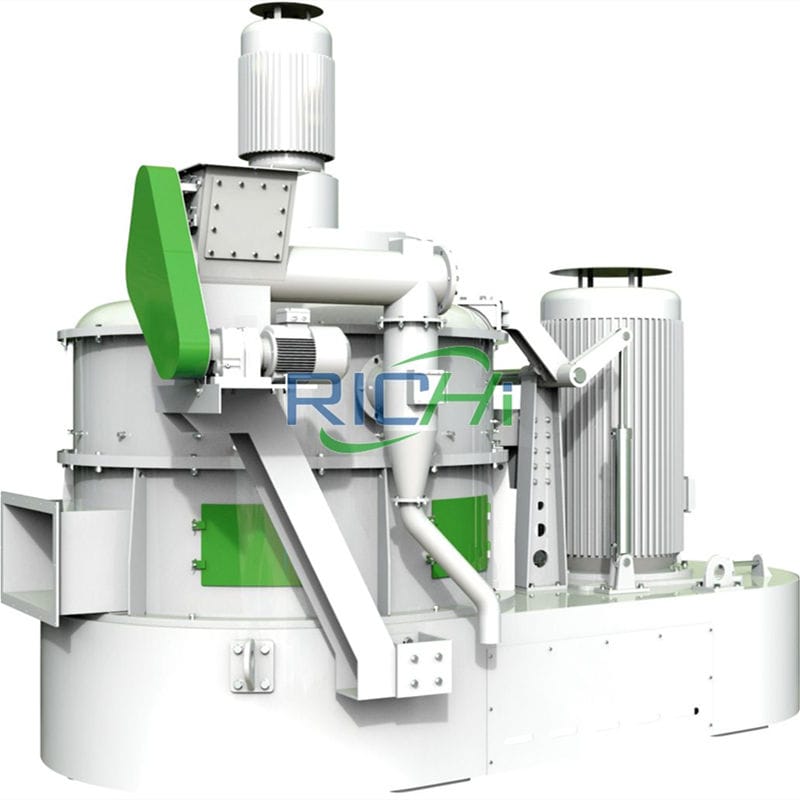 Ultrafine Grinder
Prevent the shrimp feed extruder/ feed pellet machine from blocking.
| | |
| --- | --- |
| Capacity | 1-12T/H |
| Power | 90-220KW |
Can ensure high shrimp pellet feed production efficiency at the lowest cost.
| | |
| --- | --- |
| Capacity | 0.1-6T/H |
| Power | 22-315KW |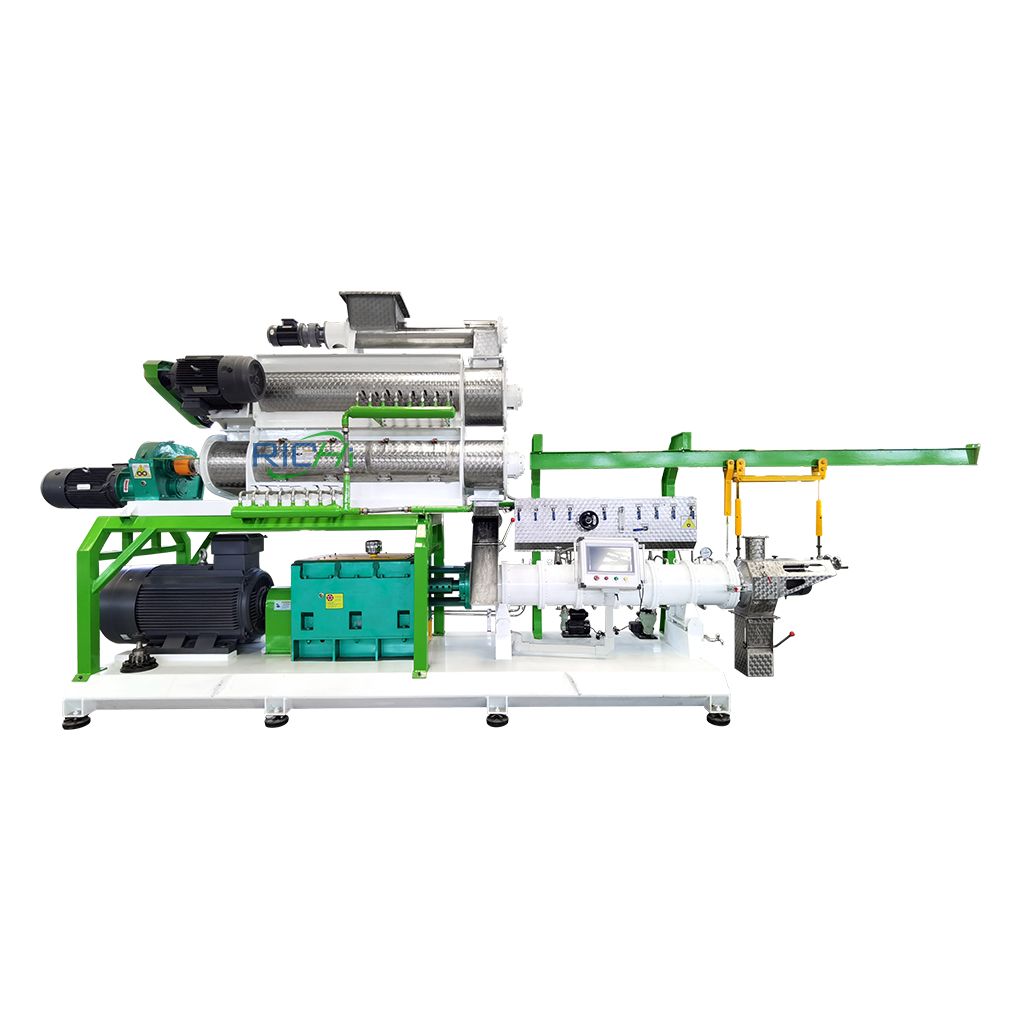 shrimp feed extruder
Producing high-quality extruded aqua feed with good water stability.
| | |
| --- | --- |
| Capacity | 0.03-12T/H |
| Power | 0.75-355KW |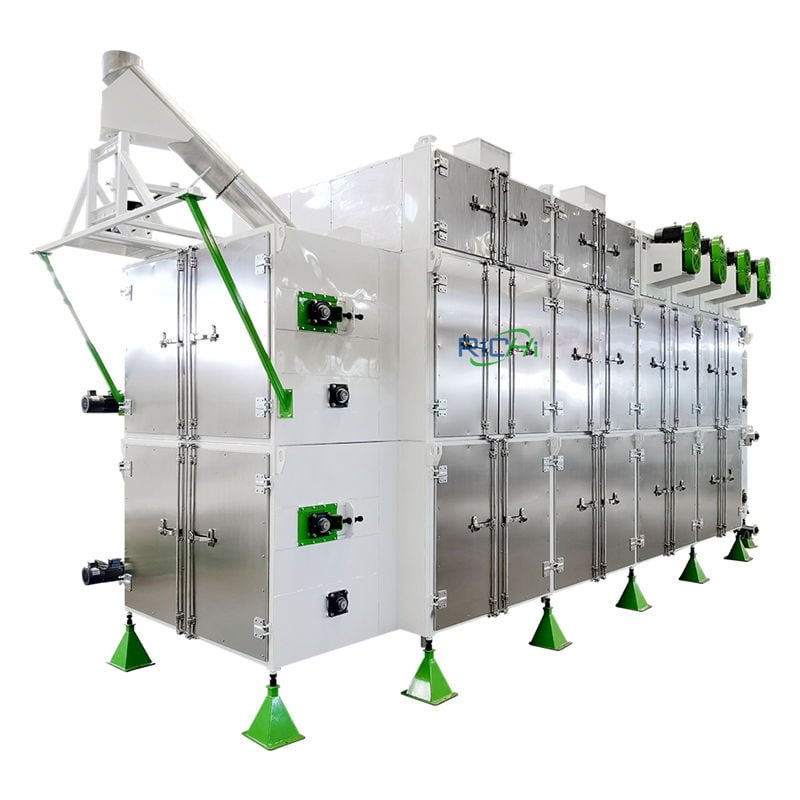 Shrimp Feed Dryer
Drying machine is required due to the high moisture.
| | |
| --- | --- |
| Capacity | 2-12T/H |
| Power | 44.3-71.8KW |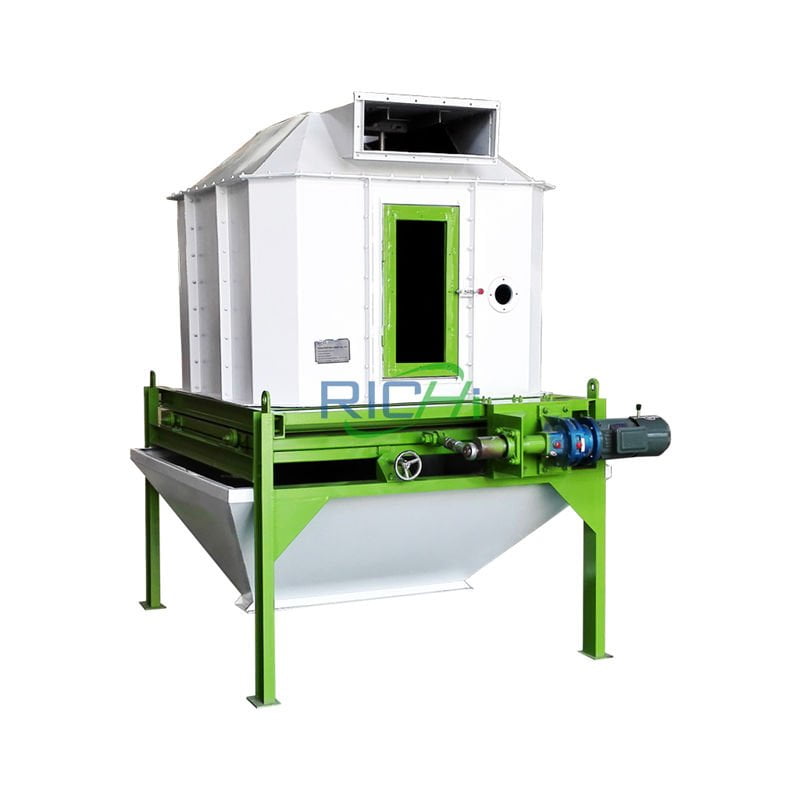 Pellet Cooler
The counterflow cooler is used for cooling shrimp feed pellets.
| | |
| --- | --- |
| Capacity | 3-25T/H |
| Power | 30-160KW |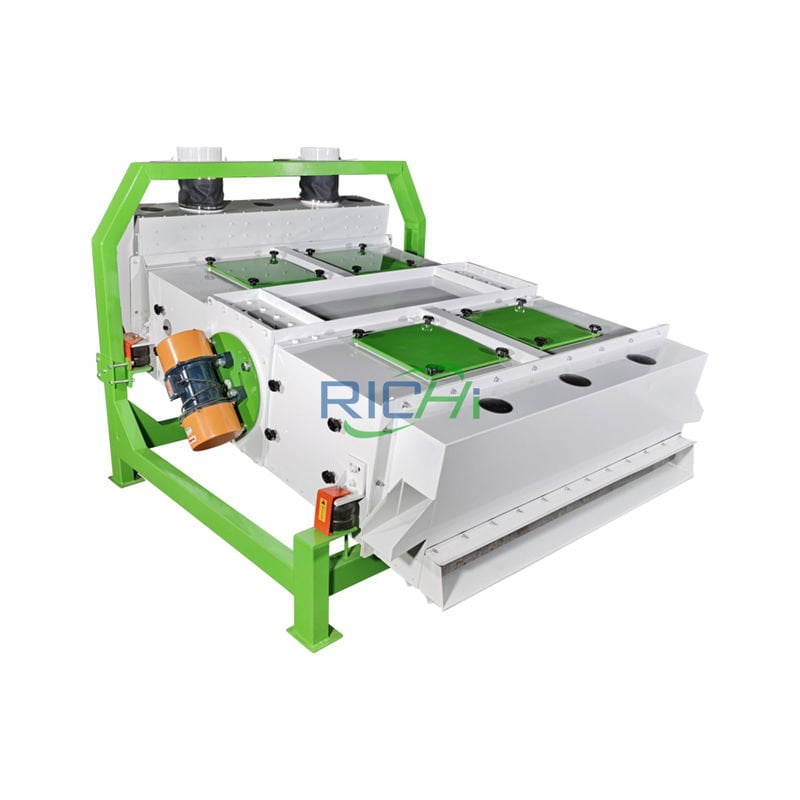 Rotary Screener
Screening machine is applied for separating wanted pellets from unwanted pellet.
| | |
| --- | --- |
| Capacity | 3-20T/H |
| Power | 1.5-5.5KW |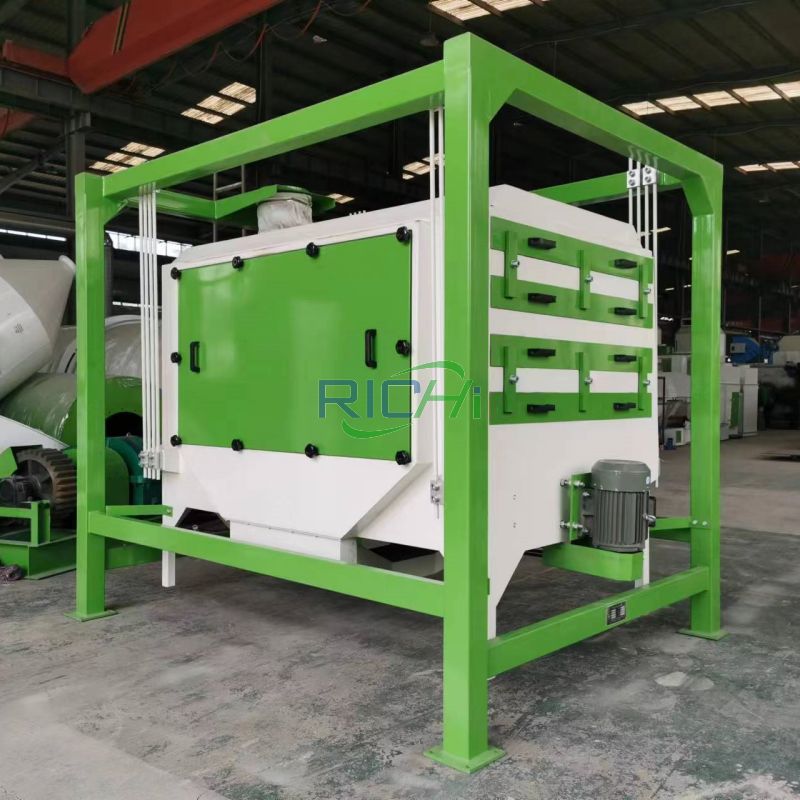 High square screen
Used for sieving and grading of small particle finished products.
| | |
| --- | --- |
| Capacity | 3-20T/H |
| Power | 1.5-5.5KW |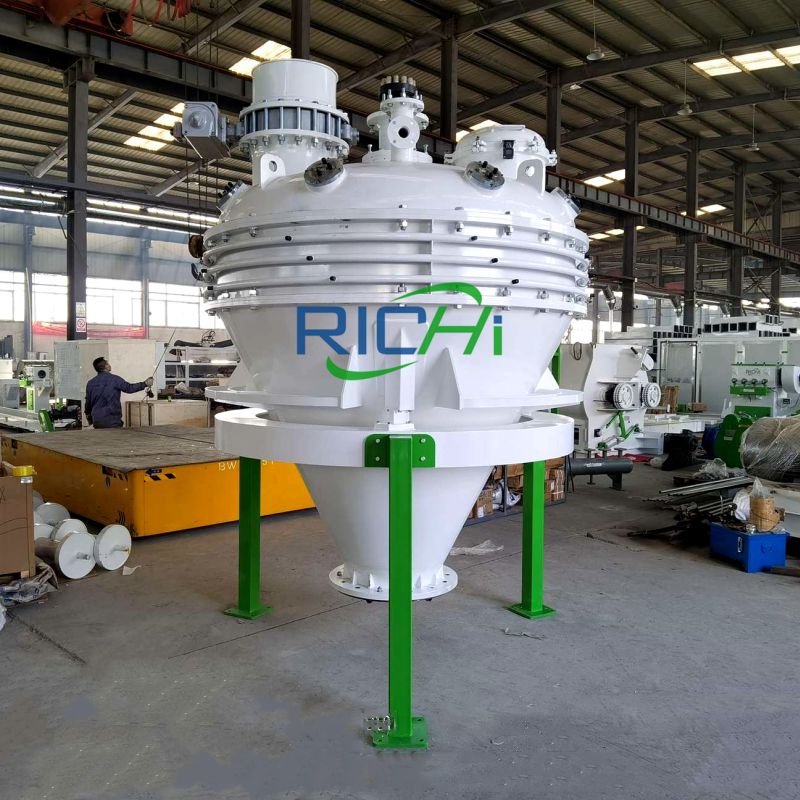 Spraying Machine
Liquids such as fat, vitamins, flavourings etc. will be added by coating machine.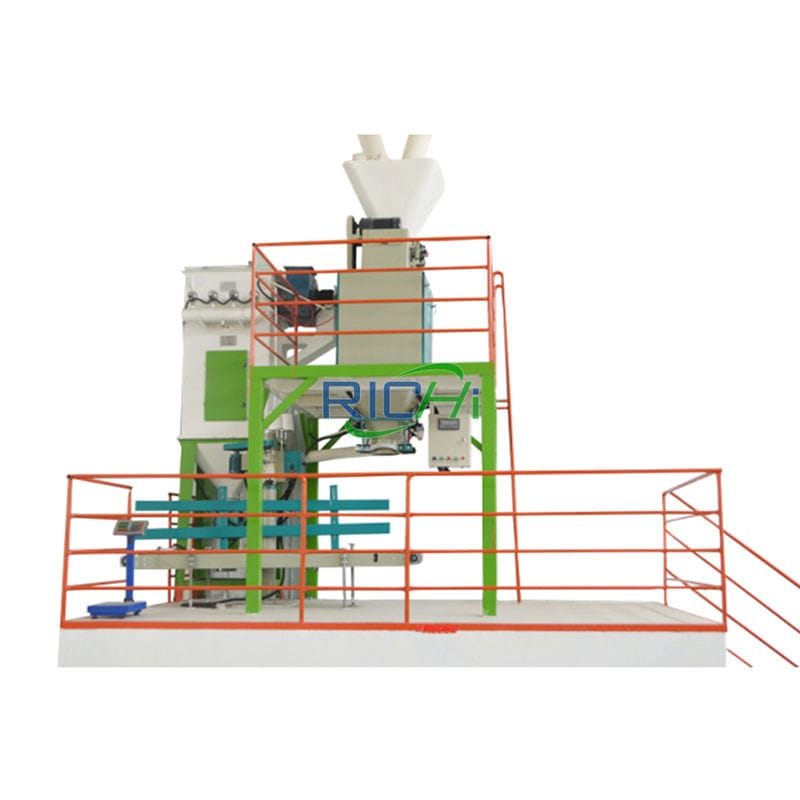 Packaging Machine
The finished shrimp feed pellets product is collected and bagged.
| | |
| --- | --- |
| Speed | 6-12 bags/min |
| Power | 1.1-5 KW |
Complete Shrimp feed plant process design
RICHI customized shrimp feed plants are designed to produce pellets in wide diversification in physical properties, shape and density to feed various shrimp species.
The prawn feed plants are made up from modules combined with focus on simplicity in operation, energy efficiency, flexibility in processes, high controllability and traceability.
(Here is just a detailed description of the shrimp feed pelletizing process. Since the shrimp feed extruding process is basically the same as the floating fish feed production line process, you can refer to the RICHI floating fish feed production line process.)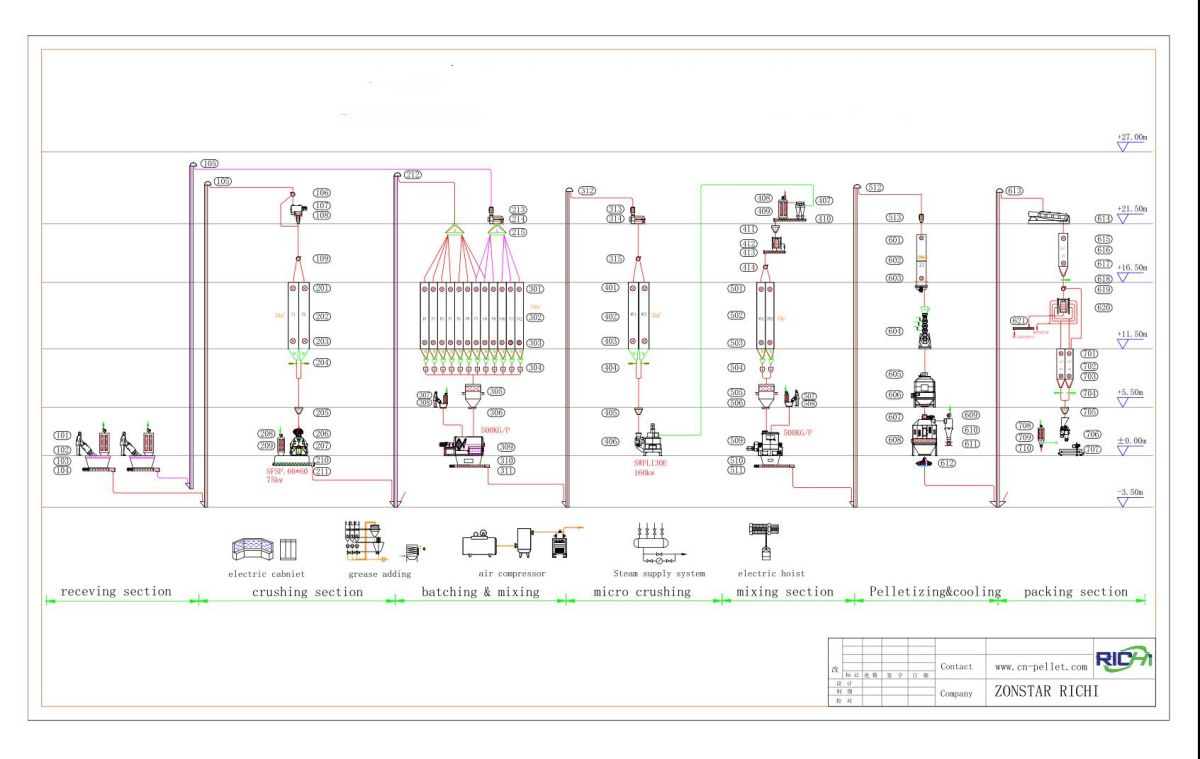 ① Raw Material Receiving And Cleaning System
This section consisting of tip hopper, mechanical conveyors, and elevators into storage bins. Raw material such as soybean meal, corn, fish meal, and other grain or powder is sieved to remove any impurity and metals.
It's an optional step for coarse material. First grinding system will lower the energy needed for ultra-fine grinding. This section is a size reduction process for raw materials that contain large particulates or grains by feed hammer mill grinders.
The first mixing system is used for dry material mixing to stabilize the following process. Storage bins are used for the temporary storage of raw materials. The material will be dosed based on the formula. In the shrimp feed mill plant, proportionally weigh dry ingredients by batches based on every formulation.

This is the final size reduction in the system. It is common to use a pulverizer for producing ultra-fine powder. It's the second grinding process that grinds the formulation into finer powder with fineness up to 80 mesh 95% pass.
Water, oil, fat and other liquid material will be added. This will help to hydrate the material before the pelleting process. This is the step where the mixed recipe is ready.
Pelleting starts with pre-conditioning, adding steam to further hydrate, and cooking the material before entering the pelleting chamber to be formed into pellets.
The shrimp feed mixer feeds down through a feed hopper into the feed screws which continuously feed the ingredients into the following pre-conditioner system. The configuration of the pre-conditioner will depend on the type of ingredient that we produce. A specially designed shrimp feed pellet machine die and roller shell with the right compression ratio is set to produce the compact and tough pellet with higher PDI shrimp pellet feed.
⑦ Post-Conditioning And Drying System
This process is designed to prolong pellet cooking by providing a hot temperature to avoid condensation. Depending on the moisture of the pelleted feed, a shrimp feed dryer can be incorporated into the production system to lower the moisture of the pellet to a shelf-stable moisture level.

Cooling section utilizes ambient air to cool down the hot pellet from the post-conditioner (or dryer). Thorough cooling is needed to prevent condensation inside the packaging. Shrimp feed pellet cooler lowers the temperature of the hot pellets to + 3℃ of room temperature by utilizing the ambient air.
⑨ Pellet Crumbling System (Optional)
Shrimp feed pellets are conveyed into storage bins before either being packaged or being turned into crumble in the pellet crumbler machine. Shrimp pellet feed can be processed by pellet crumblers to produce smaller pellets products. (Sizes between 20 to 60 mesh) Fines will be recycled to the shrimp feed pellet machine for re-use and undesired bigger pellets that pass through the sieve will be re-crumbled again.
All pellets will go through vibration sieve and square plansifter to remove all irregular shrimp feed pellets.
⑪ Bagging And Sealing System
Finished shrimp feed pellets will be placed in bags or other transportation vessels to the reseller or customer site.
Whether it's pelleting process or extrusion process, if you want to use processed shrimp feed, please contact RICHI for customized shrimp feed plant solution! (You can follow RICHI on YouTube)
RICHI Turnkey Service of shrimp feed plant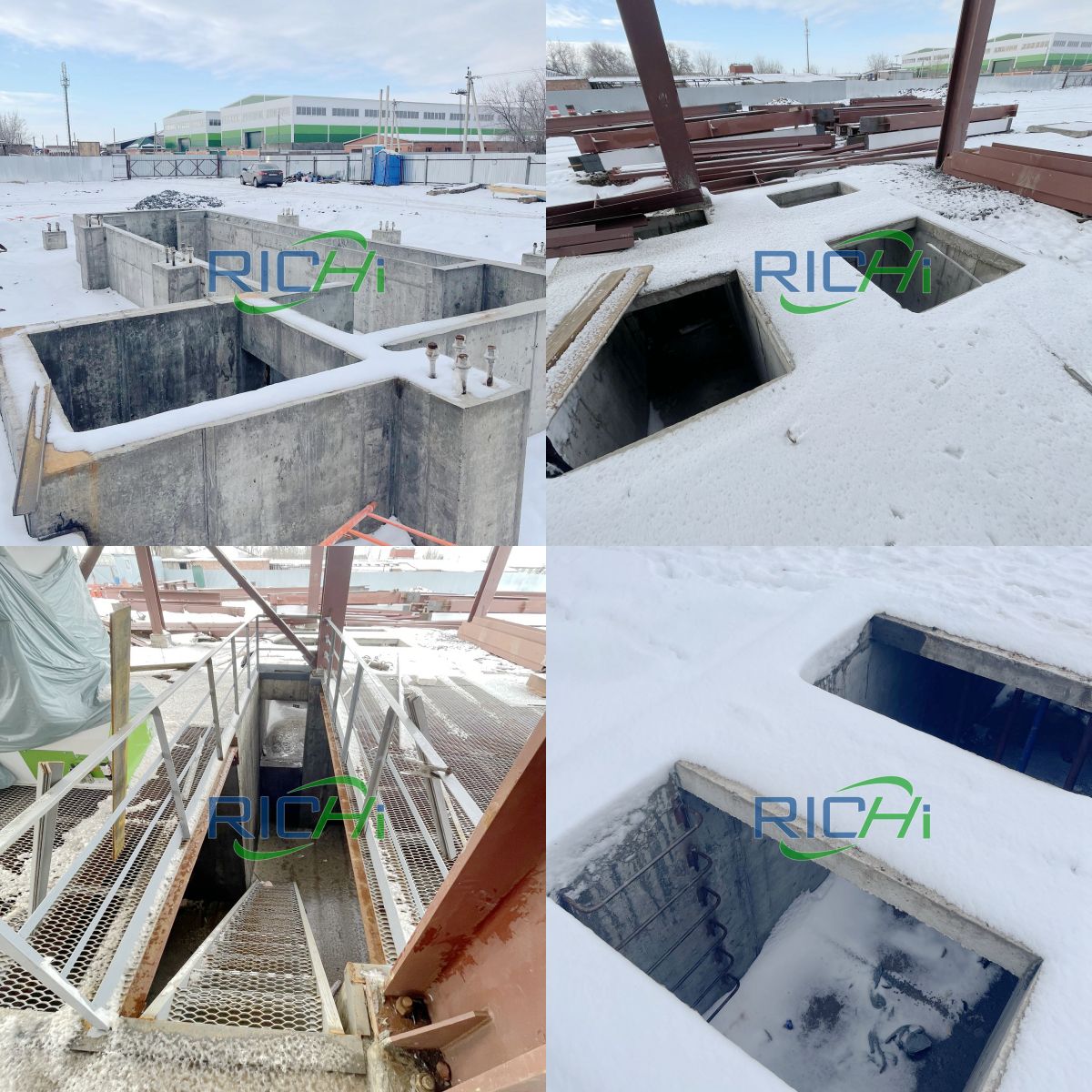 Foundation and basement calculation
Our 3D design program can calculate the static machine loading on each of the steel structures. You can consult the machine-loading data with the local civil engineer. To build a sturdy machine tower, the engineer will measure the soil structure, wind speed, and other factors to determine the type and size of the foundation or basement.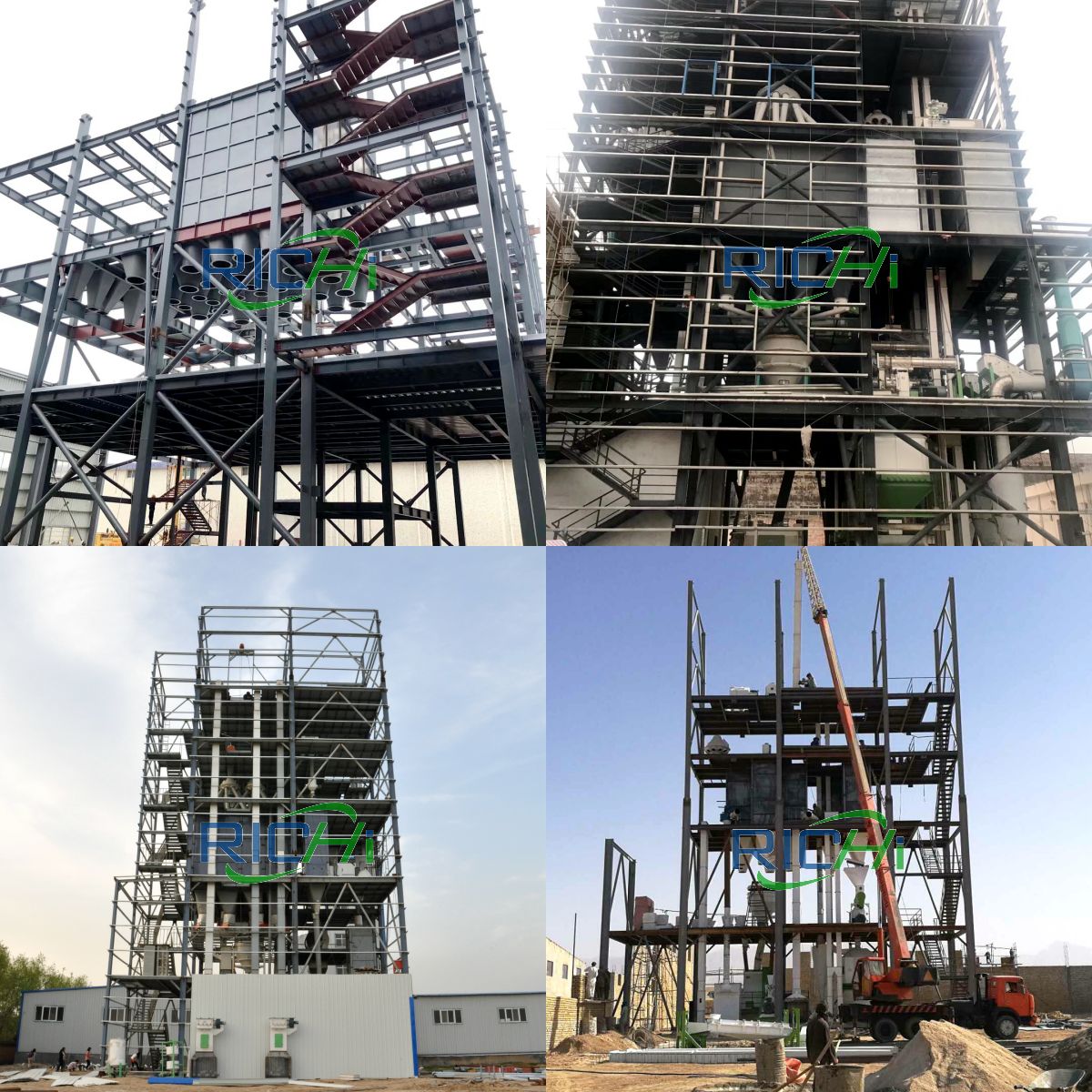 shrimp feed plant layout and structure
RICHI offers shrimp feed plant layout and structure design drawings according to customer requests. We always designed the most optimum design conforming to the local safety regulation of the country. You can also use these drawings for communication with the local contractor during construction.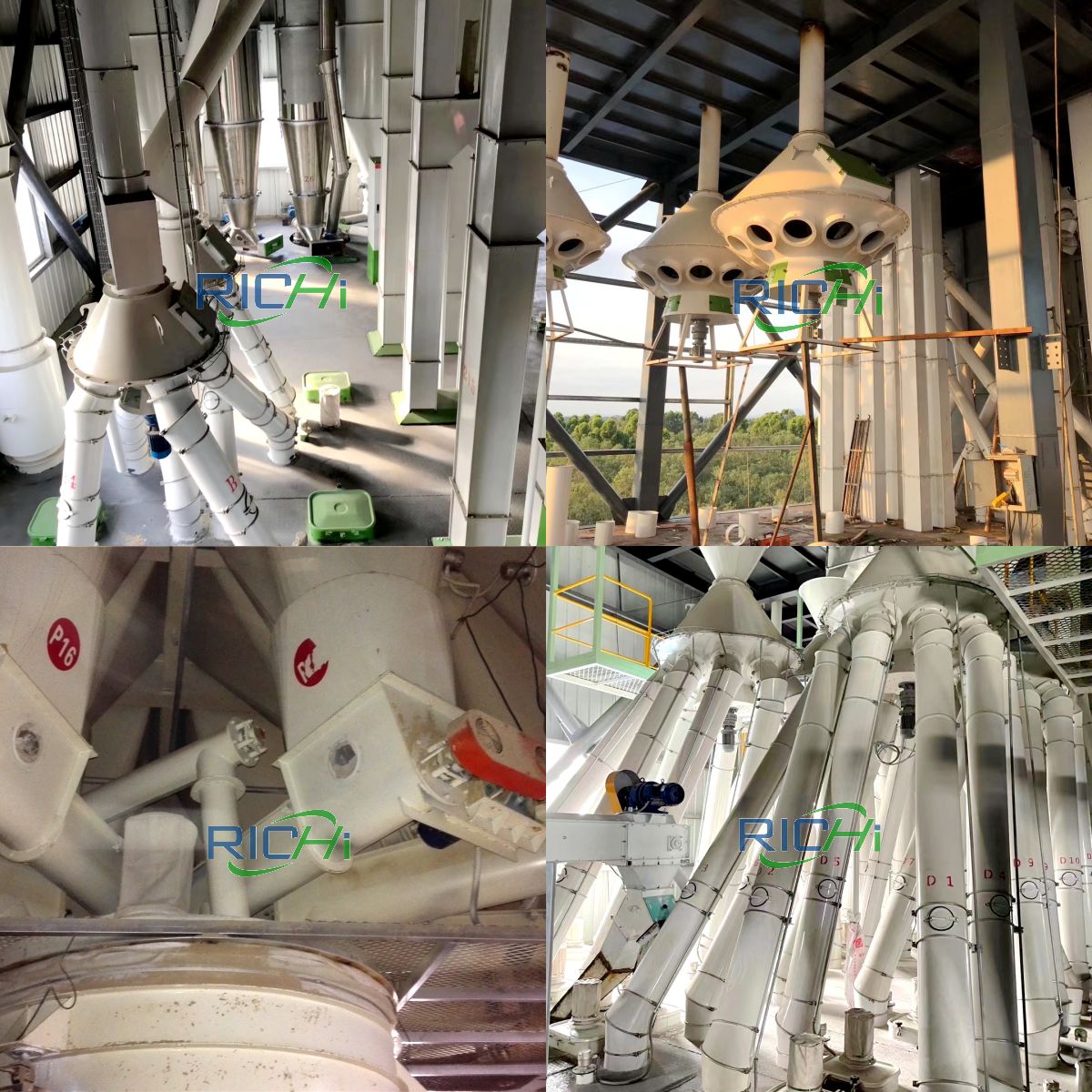 Design and placement of bins and tanks
The design of the bin tank is essential to ensure smooth material transportation through the outlet holes and chutes. The placement of the bins and tanks is important to guarantee a smooth material flow for optimal production timing.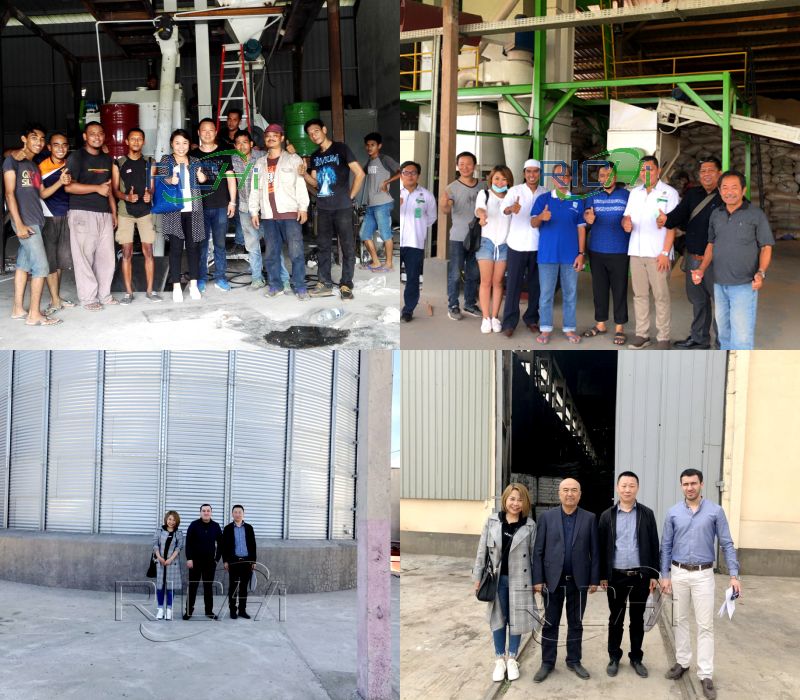 Installation & Commissioning and Training
Placement and installation of machines hold a role in ensuring a smooth production flow. RICHI works together with the customer and the construction company to ensure that the proper machine installation.
The whole shrimp feed mill process control system has to follow check with HMI/control panel software. Before whole process testing, we have to test the motor for each machine individually.
After finishing the machine installation, our expert team will commence a thorough pre-run inspection, machine run-testing, operator training, and know-how technology transfer.
Business guidance
LEAVE YOUR NEEDS
Keeping in touch with us is an effective way to solve all your problems. If you have any needs or questions, please leave your contact information, then RICHI technical consultants will send design, quotation, videos to your mailbox. You can also contact us directly via WhatsApp: +86 13838389622